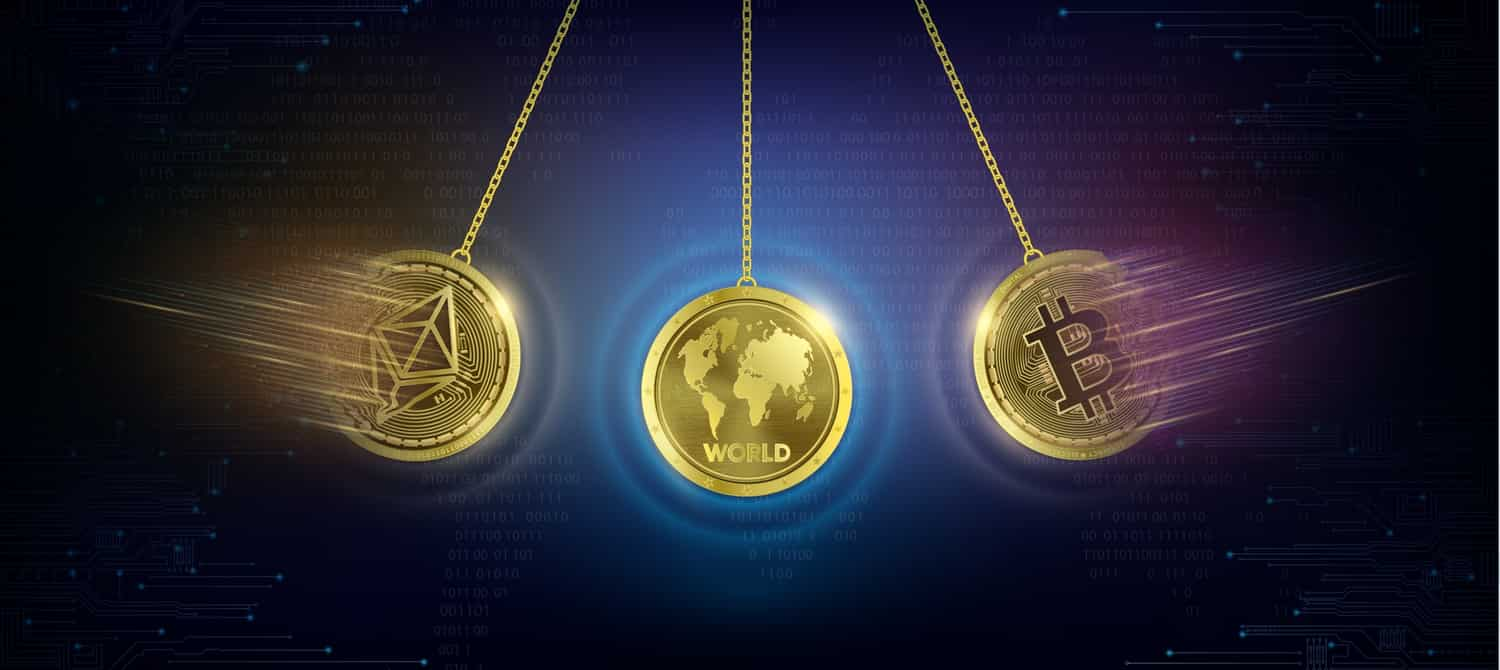 Terms and Conditions
1.General
Bitcoin Motion is the owner and operator of this website.
The following terms of service apply to any usage of Bitcoin Motion and any of Bitcoin Motion's subsites. You agree to be bound by these terms by using this website.
2. Disclaimer of Risk
We are not licensed as brokers, financial counselors, or market analysts. We do not provide individual investment advice or broker comparisons. Instead, our company's primary purpose is to introduce traders to trustworthy brokers worldwide with whom we have collaborated.
Every piece of information on our website is solely for the benefit and enlightenment of our visitors. No aspect of our website should be interpreted as financial advice or an invitation to participate in any form of investment activity.
We make no representations or warranties about the accuracy or reliability of any material or other sites linked to or from the Site. We are also not responsible for any loss or harm incurred from using the information on this site. Keep in mind that you might lose your entire investment.
Trading cryptocurrencies is not without risk, and it may not be suitable for all investors. Before you begin trading cryptocurrencies, determine your financial goals, level of knowledge, and risk tolerance.
If you utilize leveraged trading products like CFDs, you risk losing more money than you invest. According to the Financial Conduct Authority, direct marketing of cryptocurrency-based CFDs is prohibited in the United Kingdom (FCA). CFDs cannot be sold to UK investors by sellers outside the UK, according to PS 20/10. When dealing with such services, traders must do so at their own risk.
Your trading success may be primarily determined by your amount of experience, tenacity, and sheer willpower. Always undertake comprehensive research to reduce the risks of crypto trading. Before making any investment decisions, we strongly encourage you to get professional financial advice from an expert.
3.Disclosure of Affiliate Programs>
One of our affiliate partners may be responsible for some of the links in our content. If you click on one of our affiliate links, we may be compensated at no cost to you. You should be informed that we may benefit if you participate in activities related to an affiliate link, regardless of your trading outcomes.
We are not responsible for anything that originates from other sources. The operator of the linked page is always responsible for the content of the linked page. We highly suggest you read and understand the terms and conditions and the privacy policies of each Website. Ascertain that the parties with whom we collaborate adhere to local laws and crypto legislation.
The terms and conditions that govern the use of our Bitcoin Motion website are outlined in this document.
We can use the terms "We," "Our," and "Us" interchangeably throughout this document to refer to the website's proprietors.
The provisions of this contract, commonly known as "The Agreement," are the terms under which you may use our website. Anyone using our website agrees to the terms and conditions and signs a legally binding contract. To use our website, users must be of legal age.
Before using our Bitcoin Motion website, you must read, understand, and agree to these terms and conditions. You must stop using our website if you disagree with any of these terms. Continued use of our website constitutes your acceptance of "The Agreement."
4.Use of the Internet
Bitcoin Motion strives to deliver timely, valuable, and insightful information to our readers. However, due to cryptocurrency's fast-moving and volatile nature, we provide no guarantees that the wealth of material available on our website is accurate, complete, or up-to-date. Furthermore, we cannot guarantee that the Bitcoin Motion website will be free of defects or service disruptions. We reserve the right to make any changes to our website at any time without previous notice. Any information obtained from our website (including links to third-party websites) is used at your own discretion and risk.
When Bitcoin Motion hyperlinks, references, or links out to third-party websites, we cannot confirm if the content on these websites is correct. These links intend to provide our readers with additional resources and information. Additionally, we cannot be held responsible for the content, reliability, or availability of third-party websites, services, or items we link out to.
5.Intellectual property rights
From texts and photos to illustrations and infographics, Bitcoin Motion is either the owner of or has the right to use and republish all content featured on Bitcoin Motion. We do not give permission for others to copy, duplicate, and distribute Bitcoin Motion's content either for free or in exchange for compensation without the express permission of Bitcoin Motion. All of the content on Bitcoin Motion.com can only be downloaded for personal usage by users.
6.Exclusion of liability
Our exclusion of liability means that Bitcoin Motion is not to be held responsible for any potential damages that may occur through the likes of:
Temporary issues that may lead to complete or partial service outage of the website and its content being unavailable as a result.
The unlikely event of inaccurate information or errors within the content on Bitcoin Motion or the third-party websites, products, and services that the website may link out to.
7.Amendments
Bitcoin Motion reserves the right to amend all forms of content on Bitcoin Motion without notice beforehand. Likewise, this terms of use agreement can also be modified or adjusted without giving notice. Any changes made to the website content or terms of use will be valid from the moment you use the Bitcoin Motion website again.
8.Questions and remarks
If you have any questions, inquiries, or comments about Bitcoin Motion and wish to speak to a representative, kindly contact us through Bitcoin Motion. A member of the customer service team will be in touch with you as soon as possible.
9.Privacy Policy and Cookies
Our Privacy Policy and Cookies Policy exist to protect our users. You should read and accept these agreements before using Bitcoin Motion.
Note that we use cookies to provide our clients with an excellent, convenient, and highly functional site. A cookie is a small file of text that is dispatched to your browser through the server of Bitcoin Motion. This text file is then kept on the browser of your device so that the browser can recognize your device for all future sessions.
From identifying and tracking service errors or allowing the website to function efficiently to provide you with a high level of convenience when using the site, cookies work together to make your experience as smooth as it can be. Here's a breakdown of the types of cookies you may encounter when using the website.
Functional cookies
One of the most common types of cookies you're likely to encounter. This variant of cookies plays a vital role in the smooth running of the Bitcoin Motion website and its most critical areas, such as the login page.
Google Analytics
Google Analytics is a commonly used tool by websites worldwide that web admins use to understand how their website is used and received and how they can make it better by improving the overall quality. Bitcoin Motion and Google have a standard data processing agreement in place. This means that Google cannot view any of the data collected through the use of cookies and cannot use any of this data for its own uses. We neither track our users' online activities nor attempt to create online profiles for our users through the use of Google analytics.
Third-Party Cookies
Often through the use of affiliate links, you may come across third-party cookies while using this website. This is a type of cookie which is placed on our website by a third party that isn't Bitcoin Motion. Just like with the aforementioned function cookie, this is used by third-party sites to remember the user at a later date and adds a similar level of convenience for the user.
Cookies are vital for the smooth running of a popular website like Bitcoin Motion. But we fully understand that they're not for everybody. If you would like to opt-out of using cookies on Bitcoin Motion, you can disable them by visiting your browser settings, deleting cookies, and then disabling cookies in your browser.
Suppose you choose to use Bitcoin Motion without the use of cookies. In that case, your site experience may be impacted with less convenience and certain features not functioning to full capacity.
10.Forbidden Activity
By using the Bitcoin Motion website, you agree to use it respectfully. This means that you agree not to carry out a forbidden activity such as linking to and/or using this website to upload, download, distribute, post, or transmit any information or other material that infringes any right (including intellectual property rights, privacy rights or any other rights), or because the content has threatening, harmful, offensive, defamatory, libelous, racist, or inappropriate content, any information or other material that is prohibited from being posted or used, or any information or other material that contains viruses or other software capable of damaging the Bitcoin Motion website's or third party's computer systems, or in any way that may prevent or restrict others' use of the Site, any information or other material that violates any law, without prior notice of Bitcoin Motion's written permission to include information or other materials for any type of advertising.
In addition, you also agree not to remove or alter any attribution, legal notice, or other proper name or label on the website, use Bitcoin Motion through an interface other than the Website, interfere with other users' use of the Site and/or Services, use robots or other automated methods to access or use the Site and/or Services, Upload or transmit (or attempt to upload or transmit) any material used as a passive or active mechanism for collecting or transmitting information, including but not limited to network vulnerabilities, cookies or other similar spyware-devices, without the express permission of Bitcoin Motion, participate in "framing," "mirroring," or otherwise simulating the appearance or functionality of the Services.
11. Backlinks to Bitcoin Motion
The following online organizations may link to our website without prior written permission: government authorities, search engines, and news organizations. Online directory providers may link to our website similarly to other public company websites, and system-wide accredited businesses, except for advertising nonprofits, charitable shopping centers, and charity fundraising groups, may not have hyperlinks to our website.
These organizations may link to our home page, publications, or other website information as long as the link: (a) is not deceptive in any way; (b) does not falsely imply sponsorship, endorsement, or approval; (c) appropriate to the context of the linking party's website.
Iframes
You may not create frames around our web pages that alter our website's visual presentation or appearance without prior approval and written permission.
Content Liability
We are not responsible for any content that appears on other website. No links may appear on any website that could be construed as defamatory, obscene, or criminal, or that infringes, otherwise violate, or promote the infringement, or otherwise violate the rights of any third party.
Rights reserved
We reserve the right to ask you to remove any link to our website or any specific link. You agree to immediately remove any links to the Bitcoin Motion website upon request. We also reserve the right to change these Terms of Service and its linking policy at any time. By continuing to link to our site, you agree to be bound by and abide by these linking terms.
Remove links from our website
If you find any links on our website that are objectionable for any reason, you can always contact us and let us know. We will consider requests to remove links but have no obligation or direct response to you. We do not warrant that the information on this website is correct, nor do we warrant its completeness or accuracy, nor do we undertake to ensure that the website will remain available or that the material on the website will be kept up to date.